Darroch Performance Horses specializes in training and showing cutting and reined cowhorses as well as maintaining a top notch non pro and amateur program. Tyler has been involved in the horse industry for over 15 years and has extensive experience starting colts, getting young horses ready for the show arena and finishing horses for both open and non pro competition. Haul-ins for lessons or practice on the flag, buffalo or cattle are welcome. Tyler is also available for a variety of clinics - from basic horsemanship to cutting and cowhorse.

We are proud of our facility which is located 40 km west of Yorkton (40 km NW of Melville), just off highway 52. The facility includes a 80' x 156' indoor riding arena, a 100' x 120' outdoor working pen, two barns, numerous large turnout pens and pastures.

Since establishing his own business in January of 2012, Tyler has been striving to provide quality training and impeccable customers service. Tyler and Nikki welcome you to stop by anytime!
 

2020-2021 CLINIC SCHEDULE

COMING SOON!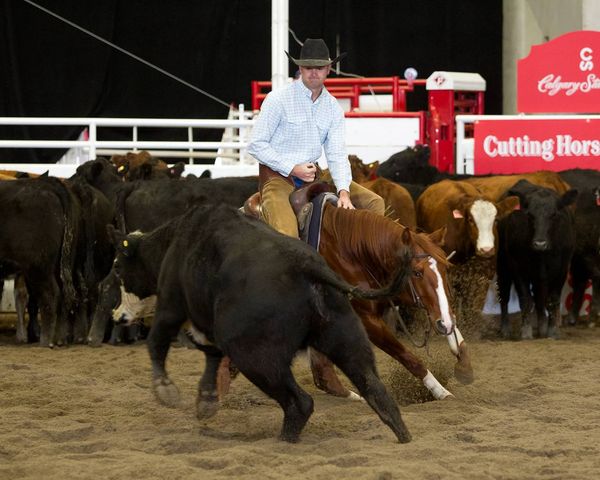 Tyler and Cheyennes Short Mav